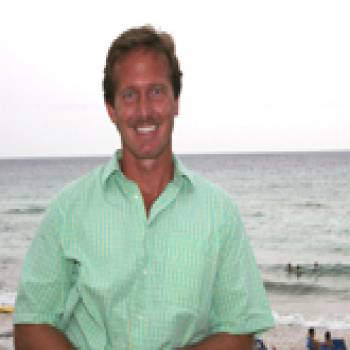 Joe Godar
Joe Godar
After countless vacations to Destin, Florida, Shannon and I purchased our first family vacation property in 1999. With our two little girls in tow, we were always so excited to arrive in Destin to soak up the sun, visit the water park, and play in the pool or just to relax on the white sand beaches. We were in "paradise"!
Then came the harsh disappointing reality of finding a quality rental management company that not only cared for our home like we did but could also provide a profitable return on our investment. It became such a problem that I started thinking, "I can do this better myself." Having owned an online nutritional supplements company, a gym, and having a real estate license, I knew a good bit about internet marketing and took on this new challenge.
We were so successful at renting our vacation home that I continued purchasing more vacation property in Destin and started assisting friends, family and associates in renting out their vacation property. It rapidly became apparent that we needed to automate this manually intensive process. So in 2005, I founded ivacationonline.com which allowed owners and rental managers to completely automate their online booking and property management processes. Since then, I founded DestinToGo.com to help owners market and manage their vacation rental properties using our proprietary software and proven marketing techniques with a hands on approach.
Jay & Betty Coppic
Our very first road trip to Destin was in 1987. We immediately fell in love with the sugar white beaches and pristine waters of the Gulf of Mexico. It was our little secret love nest that consisted mostly of walking on the beach and regular trips to the fish market. Well, Destin is no longer our little secret and we are very passionate about sharing all that it has to offer.

We have traveled extensively and "rented" property for our own family vacations. So we fully understand and appreciate the importance of finding a great location, having easy access to amenities, and a quality home that is clean and well maintained. In 2001 we took the plunge and purchased our first property in Destin and started living "The Dream". By sheer coincidence, we called a fellow homeowner in our community named Joe Godar to find out why he was so darn successful at renting out his own vacation property. It was an enlightening phone call and we became fast friends. Eventually Betty and I moved to Destin full-time and became business partners with the Godar family in DestinToGo.com.
We live close to the rental properties and provide a hands-on approach with our guests and the properties. Since Betty has her Florida Real Estate license, it keeps us abreast of the most current trends in the housing and vacation rental markets. Whether you are looking to rent a high-quality vacation home or looking to purchase something for your family, we have the experience to help.